About Us
Headed on a journey? Travelflips is going places, too.
We started Travelflips in 2016 with a simple goal: to make language learning fun, accessible, and engaging for adventurers who were ready to put down their phones — and start picking up phrases in cultures from all around the world.

So we decided to craft beautiful, tactile cards that engage the senses and lead travelers to new social experiences wherever they go. We built products that take users beyond memorization, inspiring them to go forth and create memories.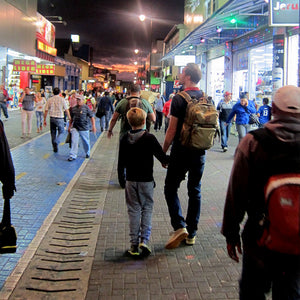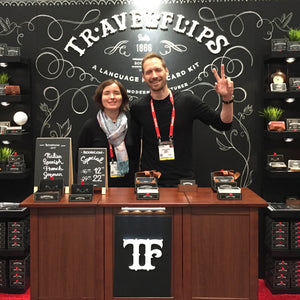 What began as a personal project based out of Princeton, NJ has now expanded to a full line of premium language products that greet travelers in 6 major languages, with 2 more already in pre-production.
Today, Travelflips flash cards are sold at more than 150 bookstores, gift shops, restaurants and airports around the world. And with a fast-growing, 5-star reputation with distributors like Amazon, we look forward to sharing words, ideas, and culture with adventurers for many years to come.
Michael Medvedev
Travelflips Founder and Owner